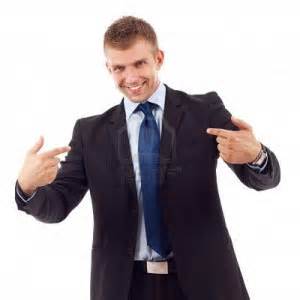 Conceit
(Stands In The Way Of All Growth)
Every worker will be tested as to whether he is laboring for the advancement of the Lord's institution, or to serve his own interests.
The sin that is most nearly hopeless and incurable is pride of opinion, self-conceit. This stands in the way of all growth. When a man has defects of character, yet fails of realizing this; when he is so imbued with self-sufficiency that he cannot see his fault, how can he be cleansed? "They that be whole need not a physician, but they that are sick." Matthew 9:12. How can one improve when he thinks his ways perfect?
CCh 46
None but a wholehearted Christian can be a true gentleman.
Decision Without Narrow Conceit
But no one should permit opposition or ridicule to turn him from the work of reform, or cause him to lightly regard it. He who is imbued with the spirit which actuated Daniel will not be narrow or conceited, but he will be firm and decided in standing for the right. In all his associations, whether with his brethren or with others, he will not swerve from principle, while at the same time he will not fail to manifest a noble, Christlike patience.—Christian Temperance and Bible Hygiene, 55.
CME 37
"No man can of himself understand his errors. "The heart is deceitful above all things, and desperately wicked; who can know it?" Jeremiah 17:9. The lips may express a poverty of soul that the heart does not acknowledge. While speaking to God of poverty of spirit, the heart may be swelling with the conceit of its own superior humility and exalted righteousness. In one way only can a true knowledge of self be obtained. We must behold Christ. It is ignorance of Him that makes men so uplifted in their own righteousness. When we contemplate His purity and excellence, we shall see our own weakness and poverty and defects as they really are. We shall see ourselves lost and hopeless, clad in garments of self-righteousness, like every other sinner. We shall see that if we are ever saved, it will not be through our own goodness, but through God's infinite grace."
COL 159
"The students of our schools should consider that through the contemplation of sin, the sure result has followed, and their God-given faculties have been weakened and unfitted for moral advancement, because they have been misapplied. There are many who admit this as the truth. They have cherished pride and self-conceit, until these evil traits of character have become a ruling power, controlling their desires and inclinations. While they have had a form of godliness, and have performed many acts of self-righteousness, there has been no real heart change. They have not brought their life practices into definite and close measurement with the great standard of righteousness, the law of God. Should they critically compare their life with this standard, they could not but feel that they were deficient, sin-sick, and in need of a physician. They can only understand the depth to which they have fallen, by beholding the infinite sacrifice that has been made by Jesus Christ, to lift them out of their degradation.
There are but few who have an appreciation of the grievous character of sin, and who comprehend the greatness of the ruin that has resulted from the transgression of God's law.
CE 111
Humility is a difficult lesson for humanity to learn, and it is especially difficult for the rich and the self-indulgent. Those who do not regard themselves as accountable to God for all that they possess are tempted to exalt self, as if the riches comprehended by lands and bank stock made them independent of God. Full of pride and conceit, they place on themselves an estimate measured by their wealth.
There are many rich men who in God's sight are unfaithful stewards. In their acquirement and use of means, He has seen robbery.
CH 269
No Shield from Delusion
Those who are unwilling to accept the plain, cutting truths of the Bible are continually seeking for pleasing fables that will quiet the conscience. The less spiritual, self-denying, and humiliating the doctrines presented, the greater the favor with which they are received. These persons degrade the intellectual powers to serve their carnal desires. Too wise in their own conceit to search the Scriptures with contrition of soul and earnest prayer for divine guidance, they have no shield from delusion. Satan is ready to supply the heart's desire, and he palms off his deceptions in the place of truth. It was thus that the papacy gained its power over the minds of men; and by rejection of the truth because it involves a cross, Protestants are following the same path. All who neglect the word of God to study convenience and policy, that they may not be at variance with the world, will be left to receive damnable heresy for religious truth. Every conceivable form of error will be accepted by those who willfully reject the truth. He who looks with horror upon one deception will readily receive another. The apostle Paul, speaking of a class who "received not the love of the truth, that they might be saved," declares: "For this cause God shall send them strong delusion, that they should believe a lie: that they all might be damned who believed not the truth, but had pleasure in unrighteousness." 2 Thessalonians 2:10-12. With such a warning before us it behooves us to be on our guard as to what doctrines we receive.
Among the most successful agencies of the great deceiver are the delusive teachings and lying wonders of spiritualism. Disguised as an angel of light, he spreads his nets where least suspected. If men would but study the Book of God with earnest prayer that they might understand it, they would not be left in darkness to receive false doctrines. But as they reject the truth they fall a prey to deception.
DD 9
A prayerful study of the Bible would show Protestants the real character of the papacy and would cause them to abhor and to shun it; but many are so wise in their own conceit that they feel no need of humbly seeking God that they may be led into the truth. Although priding themselves on their enlightenment, they are ignorant both of the Scriptures and of the power of God. They must have some means of quieting their consciences, and they seek that which is least spiritual and humiliating. What they desire is a method of forgetting God which shall pass as a method of remembering Him. The papacy is well adapted to meet the wants of all these. It is prepared for two classes of mankind, embracing nearly the whole world—those who would be saved by their merits, and those who would be saved in their sins. Here is the secret of its power.
GC 572