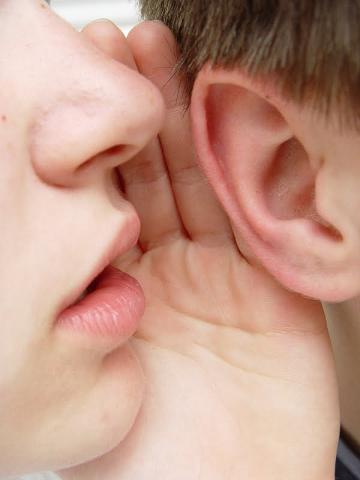 Deceit And Lies
He that worketh deceit shall not dwell within my house: he that telleth lies shall not tarry in my sight."
Psalms 101:
"Lying lips are abomination to the Lord: but they that deal truly are his delight."
Proverbs 12:22.
"But ye are forgers of lies, ye are all physicians of no value."
Job 13:4
"Blessed is that man that maketh the LORD his trust, and respecteth not the proud, nor such as turn aside to lies."
Psalms 40:4
"But the king shall rejoice in God; every one that sweareth by him shall glory: but the mouth of them that speak lies shall be stopped."
Psalms 63:11
"A true witness delivereth souls: but a deceitful witness speaketh lies."
Proverbs 14:25
"A false witness shall not be unpunished, and he that speaketh lies shall perish."
Proverbs 19:9
"But your iniquities have separated between you and your God, and your sins have hid his face from you, that he will not hear.
For your hands are defiled with blood, and your fingers with iniquity; your lips have spoken lies, your tongue hath muttered perverseness.
None calleth for justice, nor any pleadeth for truth: they trust in vanity, and speak lies; they conceive mischief, and bring forth iniquity."
Isaiah 59:2-4
"And they bend their tongues like their bow for lies: but they are not valiant for the truth upon the earth; for they proceed from evil to evil, and they know not me, saith the LORD.
Take ye heed every one of his neighbour, and trust ye not in any brother: for every brother will utterly supplant, and every neighbour will walk with slanders.
And they will deceive every one his neighbour, and will not speak the truth: they have taught their tongue to speak lies, and weary themselves to commit iniquity."
Jeremiah 9:3-5
"Then the LORD said unto me, The prophets prophesy lies in my name: I sent them not, neither have I commanded them, neither spake unto them: they prophesy unto you a false vision and divination, and a thing of nought, and the deceit of their heart.
Therefore thus saith the LORD concerning the prophets that prophesy in my name, and I sent them not, yet they say, Sword and famine shall not be in this land; By sword and famine shall those prophets be consumed.
And the people to whom they prophesy shall be cast out in the streets of Jerusalem because of the famine and the sword; and they shall have none to bury them, them, their wives, nor their sons, nor their daughters: for I will pour their wickedness upon them."
Jeremiah 14:14-16
"And I have seen folly in the prophets of Samaria; they prophesied in Baal, and caused my people Israel to err.
I have seen also in the prophets of Jerusalem an horrible thing: they commit adultery, and walk in lies: they strengthen also the hands of evildoers, that none doth return from his wickedness: they are all of them unto me as Sodom, and the inhabitants thereof as Gomorrah.
Therefore thus saith the LORD of hosts concerning the prophets; Behold, I will feed them with wormwood, and make them drink the water of gall: for from the prophets of Jerusalem is profaneness gone forth into all the land.
Thus saith the LORD of hosts, Hearken not unto the words of the prophets that prophesy unto you: they make you vain: they speak a vision of their own heart, and not out of the mouth of the LORD."
Jeremiah 23:13-16
"For the rich men thereof are full of violence, and the inhabitants thereof have spoken lies, and their tongue is deceitful in their mouth."
Micah 6:12
"For the mouth of the wicked and the mouth of the deceitful are opened against me: they have spoken against me with a lying tongue."
Psalms 109:2
"I hate and abhor lying: but thy law do I love."
Psalms 119:163
"Deliver my soul, O LORD, from lying lips, and from a deceitful tongue."
Psalms 120:2
"These six things doth the LORD hate: yea, seven are an abomination unto him:
A proud look, a lying tongue, and hands that shed innocent blood,"
Proverbs 6:16, 17
"The getting of treasures by a lying tongue is a vanity tossed to and fro of them that seek death."
Proverbs 21:6
"A lying tongue hateth those that are afflicted by it; and a flattering mouth worketh ruin.
Proverbs 26:28
"For our transgressions are multiplied before thee, and our sins testify against us: for our transgressions are with us; and as for our iniquities, we know them;
In transgressing and lying against the LORD, and departing away from our God, speaking oppression and revolt, conceiving and uttering from the heart words of falsehood.
And judgment is turned away backward, and justice standeth afar off: for truth is fallen in the street, and equity cannot enter.
Yea, truth faileth;"
Isaiah 59:12-15
"My lips shall not speak wickedness, nor my tongue utter deceit."
Job 27:4
"He that speaketh truth showeth forth righteousness: but a false witness deceit.
There is that speaketh like the piercings of a sword: but the tongue of the wise is health.
The lip of truth shall be established for ever: but a lying tongue is but for a moment.
Deceit is in the heart of them that imagine evil: but to the counsellors of peace is joy.
There shall no evil happen to the just: but the wicked shall be filled with mischief."
Proverbs 12:17-21
"Bread of deceit is sweet to a man; but afterwards his mouth shall be filled with gravel."
Proverbs 20:17
"He that goeth about as a talebearer revealeth secrets: therefore meddle not with him that flattereth with his lips.
Whoso curseth his father or his mother, his lamp shall be put out in obscure darkness."
Proverbs 20:19, 20
"Thine habitation is in the midst of deceit; through deceit they refuse to know me, saith the LORD.
Therefore thus saith the LORD of hosts, Behold, I will melt them, and try them; for how shall I do for the daughter of my people?
Their tongue is as an arrow shot out; it speaketh deceit: one speaketh peaceably to his neighbour with his mouth, but in heart he layeth his wait.
Shall I not visit them for these things? saith the LORD:"
Jeremiah 9:6-9
"And the songs of the temple shall be howlings in that day, saith the Lord GOD: there shall be many dead bodies in every place; they shall cast them forth with silence.
Hear this, O ye that swallow up the needy, even to make the poor of the land to fail,
Saying, When will the new moon be gone, that we may sell corn? and the sabbath, that we may set forth wheat, making the ephah small, and the shekel great, and falsifying the balances by deceit?
That we may buy the poor for silver, and the needy for a pair of shoes; [yea], and sell the refuse of the wheat?
The LORD hath sworn by the excellency of Jacob, Surely I will never forget any of their works.
Shall not the land tremble for this, and every one mourn that dwelleth therein? and it shall rise up wholly as a flood; and it shall be cast out and drowned, as [by] the flood of Egypt.
And it shall come to pass in that day, saith the Lord GOD, that I will cause the sun to go down at noon, and I will darken the earth in the clear day:"
Amos 8:3-9
Let Parents Be Models of Truthfulness.—
"Parents and teachers, be true to God. Let your life be free from deceitful practices. Let no guile be found in your lips. However, disagreeable it may be to you at the time, let your ways, your words, and your works show uprightness in the sight of a holy God. Oh, the effect of the first lesson in deceit is terrible! Shall any who claim to be sons and daughters of God give themselves up to deceitful practices and lying?
Never let your children have the semblance of an excuse for saying, Mother does not tell the truth. Father does not tell the truth. When you are tried in the heavenly courts, shall the record be made against your name, A deceiver? Shall your offspring be perverted by the example of those who ought to guide them in the way of truth? Instead of this, shall not the converting power of God enter the hearts of mothers and fathers? Shall not the Holy Spirit of God be allowed to make its mark upon their children?
It cannot be expected that children will be altogether guileless. But there is danger that through unwise management, parents will destroy the frankness which should characterize child experience. By word and action parents should do all in their power to preserve artless simplicity. As children advance in years, parents should not give the slightest occasion for the sowing of that seed which will develop into deceit and falsehood, and mature into untrustworthy habits."
CG 150
A Warning Against Hypocrisy
"As the disciples proclaimed the truths of the gospel in Jerusalem, God bore witness to their word, and a multitude believed. Many of these early believers were immediately cut off from family and friends by the zealous bigotry of the Jews, and it was necessary to provide them with food and shelter.
The record declares, "Neither was there any among them that lacked," and it tells how the need was filled. Those among the believers who had money and possessions cheerfully sacrificed them to meet the emergency. Selling their houses or their lands, they brought the money and laid it at the apostles' feet, "and distribution was made unto every man according as he had need."
This liberality on the part of the believers was the result of the outpouring of the Spirit. The converts to the gospel were "of one heart and of one soul." One common interest controlled them--the success of the mission entrusted to them; and covetousness had no place in their lives. Their love for their brethren and the cause they had espoused, was greater than their love of money and possessions. Their works testified that they accounted the souls of men of higher value then earthly wealth.
Thus it will ever be when the Spirit of God takes possession of the life. Those whose hearts are filled with the love of Christ, will follow the example of Him who for our sake became poor, that through His poverty we might be made rich. Money, time, influence--all the gifts they have received from God's hand, they will value only as a means of advancing the work of the gospel. Thus it was in the early church; and when in the church of today it is seen that by the power of the Spirit the members have taken their affections from the things of the world, and that they are willing to make sacrifices in order that their fellow men may hear the gospel, the truths proclaimed will have a powerful influence upon the hearers.
In sharp contrast to the example of benevolence shown by the believers, was the conduct of Ananias and Sapphira, whose experience, traced by the pen of Inspiration, has left a dark stain upon the history of the early church. With others, these professed disciples had shared the privilege of hearing the gospel preached by the apostles. They had been present with other believers when, after the apostles had prayed, "the place was shaken where they were assembled together; and they were all filled with the Holy Ghost." Acts 4:31. Deep conviction had rested upon all present, and under the direct influence of the Spirit of God, Ananias and Sapphira had made a pledge to give to the Lord the proceeds from the sale of certain property.
Afterward, Ananias and Sapphira grieved the Holy Spirit by yielding to feelings of covetousness. They began to regret their promise and soon lost the sweet influence of the blessing that had warmed their hearts with a desire to do large things in behalf of the cause of Christ. They thought they had been too hasty, that they ought to reconsider their decision. They talked the matter over, and decided not to fulfill their pledge. They saw, however, that those who parted with their possessions to supply the needs of their poorer brethren, were held in high esteem among the believers; and ashamed to have their brethren know that their selfish souls grudged that which they had solemnly dedicated to God, they deliberately decided to sell their property and pretend to give all the proceeds into the general fund, but really to keep a large share for themselves. Thus they would secure their living from the common store and at the same time gain the high esteem of their brethren.
But God hates hypocrisy and falsehood. Ananias and Sapphira practiced fraud in their dealing with God; they lied to the Holy Spirit, and their sin was visited with swift and terrible judgment. When Ananias came with his offering, Peter said: "Ananias, why hath Satan filled thine heart to lie to the Holy Ghost, and to keep back part of the price of the land? Whiles it remained, was it not thine own? and after it was sold, was it not in thine own power? why hast thou conceived this thing in thine heart? thou hast not lied unto men, but unto God."
"Ananias hearing these words fell down, and gave up the ghost: and great fear came on all them that heard these things."
"Whiles it remained, was it not thine own?" Peter asked. No undue influence had been brought to bear upon Ananias to compel him to sacrifice his possessions to the general good. He had acted from choice. But in attempting to deceive the disciples, he had lied to the Almighty.
"It was about the space of three hours after, when his wife, not knowing what was done, came in. And Peter answered unto her, Tell me whether ye sold the land for so much? And she said, Yea, for so much. Then Peter said unto her, How is it that ye have agreed together to tempt the Spirit of the Lord? behold, the feet of them which have buried thy husband are at the door, and shall carry thee out. Then fell she down straightway at his feet, and yielded up the ghost: and the young men came in, and found her dead, and, carrying her forth, buried her by her husband. And great fear came upon all the church, and upon as many as heard these things."
Infinite Wisdom saw that this signal manifestation of the wrath of God was necessary to guard the young church from becoming demoralized. Their numbers were rapidly increasing. The church would have been endangered if, in the rapid increase of converts, men and women had been added who, while professing to serve God, were worshiping mammon. This judgment testified that men cannot deceive God, that He detects the hidden sin of the heart, and that He will not be mocked. It was designed as a warning to
the church, to lead them to avoid pretense and hypocrisy, and to beware of robbing God.
Not to the early church only, but to all future generations, this example of God's hatred of covetousness, fraud, and hypocrisy, was given as a danger-signal. It was covetousness that Ananias and Sapphira had first cherished. The desire to retain for themselves a part of that which they had promised to the Lord, led them into fraud and hypocrisy.
God has made the proclamation of the gospel dependent upon the labors and the gifts of His people. Voluntary offerings and the tithe constitute the revenue of the Lord's work. Of the means entrusted to man, God claims a certain portion,--the tenth. He leaves all free to say whether or not they will give more than this. But when the heart is stirred by the influence of the Holy Spirit, and a vow is made to give a certain amount, the one who vows has no longer any right to the consecrated portion. Promises of this kind made to men would be looked upon as binding; are those not more binding that are made to God? Are promises tried in the court of conscience less binding than written agreements of men?
When divine light is shining into the heart with unusual clearness and power, habitual selfishness relaxes its grasp and there is a disposition to give to the cause of God. But none need think that they will be allowed to fulfill the promises then made, without a protest on the part of Satan. He is not pleased to see the Redeemer's kingdom on earth built up. He suggests that the pledge made was too much, that it may cripple them in their efforts to acquire property or gratify the desires of their families.
It is God who blesses men with property, and He does this that they may be able to give toward the advancement of His cause. He sends the sunshine and the rain. He causes vegetation to flourish. He gives health and the ability to acquire means. All our blessings come from His bountiful hand. In turn, He would have men and women show their gratitude by returning Him a portion in tithes and offerings--in thank offerings, in freewill offerings, in trespass offerings. Should means flow into the treasury in accordance with this divinely appointed plan,--a tenth of all the increase, and liberal offerings,--there would be an abundance for the advancement of the Lord's work.
But the hearts of men become hardened through selfishness, and, like Ananias and Sapphira, they are tempted to withhold part of the price, while pretending to fulfill God's requirements. Many spend money lavishly in self-gratification. Men and women consult their pleasure and gratify their taste, while they bring to God, almost unwillingly, a stinted offering. They forget that God will one day demand a strict account of how His goods have been used, and that He will no more accept the pittance they hand into the treasury than He accepted the offering of Ananias and Sapphira.
From the stern punishment meted out to those perjurers, God would have us learn also how deep is His hatred and contempt for all hypocrisy and deception. In pretending
that they had given all, Ananias and Sapphira lied to the Holy Spirit, and, as a result, they lost this life and the life that is to come. The same God who punished them, today condemns all falsehood. Lying lips are an abomination to Him. He declares that into the Holy City "there shall in no wise enter . . . anything that defileth, neither whatsoever worketh abomination, or maketh a lie." Revelation 21:27. Let truth telling be held with no loose hand or uncertain grasp. Let it become a part of the life. Playing fast and loose with truth, and dissembling to suit one's own selfish plans, means shipwreck of faith. "Stand therefore, having your loins girt about with truth." Ephesians 6:14. He who utters untruths sells his soul in a cheap market. His falsehoods may seem to serve in emergencies; he may thus seem to make business advancement that he could not gain by fair dealing; but he finally reaches the place where he can trust no one. Himself a falsifier, he has no confidence in the word of others.
In the case of Ananias and Sapphira, the sin of fraud against God was speedily punished. The same sin was often repeated in the after history of the church and is committed by many in our time. But though it may not be attended by the visible manifestation of God's displeasure, it is no less heinous in His sight now than in the apostles' time. The warning has been given; God has clearly manifested His abhorrence of this sin; and all who give themselves up to hypocrisy and covetousness may be sure that they are destroying their own souls."
AA 70-76
"Many tell us, "You are too particular. God does not expect us to be constantly on guard lest we make mistakes. He is too good to hold us accountable for our course of action day by day." But we are to remember that the way to destruction is broad, while the way to eternal life is strait and narrow. Listen again to the words of the great Teacher: "Beware of false prophets, which come to you in sheep's clothing, but inwardly they are ravening wolves." This shows us that we are to be guarded on every side, lest we mistake the way. We must be careful not to listen to agents of the great adversary, who would guide our feet into forbidden paths, as our first parents were led into transgression.
Our Lord does not leave us in darkness as to whom to trust. Here is the rule by which to decide; "Ye shall know them by their fruits. Do men gather grapes of thorns, or figs of thistles? Even so every good tree bringeth forth good fruit; but a corrupt tree bringeth forth evil fruit." Here is the test by which to judge every man who claims to be a teacher and a guide to the people. And now listen to his startling denunciation of those teachers who make high pretensions to godliness, while their works do not correspond with their profession: "Every tree that bringeth not forth good fruit is hewn down, and cast into the fire." Do their high claims prove them to be genuine Christians and reliable guides? No, indeed! We must look carefully at the life and character, the words and deeds.
Jesus is guarding his hearers from deceptions that would endanger their souls; and he warns them to beware of false teachers, who are wolves in sheep's clothing. He would have every one for whom his precious blood is a ransom, constantly on his guard, comparing every man's pretentious claims with the great standard of righteousness. The question is, "What saith the Scriptures? Human lips may utter perverse things, lying doctrines that have no foundation in God's word, and souls may be sincere in accepting these erroneous doctrines; but will their sincerity save them from the sure and disastrous result? The Bible is the standard of truth and holiness. If they were carefully and prayerfully living by this word, they would not be deceived.
The words of Jesus are full of awful significance: "Not every one that saith unto me, Lord, Lord, shall enter into the kingdom of Heaven: but he that doeth the will of my Father which is in Heaven." That will is made known in his law, which is the foundation of his government in Heaven and upon earth. Those who cheerfully obey that law are doing the will of God.
The lesson continues: "Many will say to me in that day, Lord, Lord, have we not prophesied in thy name? and in thy name have cast out devils? and in thy name done many wonderful works? And then will I profess unto them, I never knew you; depart from me, ye that work iniquity." Here attention is called to a class who are actively engaged in religious work, making high claims to the favor of God, while they are all the time serving the great adversary of souls. They are transgressing the law of God, and are teaching others to transgress it also. Thus they are zealous workers of iniquity, while claiming Christ as their Lord, and professedly doing great works in his name."
ST, October 29, 1885
"Let every youth take heed to his ways. Let every medical student build his foundation on the eternal Rock, and be garrisoned with truth; for lying lips are an abomination to the Lord. They need spiritual eyesight to abhor anything like selfishness, double dealing. "Woe unto them that call evil good, and good evil; that put darkness for light, and light for darkness." Men who possess learning and genius may let down the standard, little by little, until they are guilty of unholy thoughts, of impure and polluted actions. There are inborn tendencies in men and women, that are not developed until some temptation assails them, when, instead of resisting the temptation, they fall. They do not preserve truthfulness, strict, straight dealing. God writes them in his book, "Weighed in the balances, and found wanting." They may have great talents, wonderful gifts; but if the pure gold of character is tarnished with unfair dealing, policy dealing, the heavenly guide leaves them. They have no just, elevated standard of honor, and to gain some point have lost the sense of distinction between right and wrong, truth and falsehood. What would we do without God, a true Witness, who declares, "I know thy works?" Every corruption of the human heart he knows. God calls for upright men in the medical profession. Get those men from the very start, men who honor God, men who seek first the kingdom of God and his righteousness. Such men have consciences quickened by habitual contact with the word of God. They are familiar with the heavenly standard. Pure and holy principles are interwoven with their lives and characters; and while they fear and honor God, they will be honored of him, for he has promised it.
This must be urged again and again, that the youth must commence their career braced for duty by the word of God; then no manner of influence, no entreaty, no reward, will be sufficient to cause them to sacrifice one principle of truth. Christian consistency marked the course of Daniel and Joseph in all the actions of their lives. There are men binding in bundles by vows that will end in sacrificing conscience for professional success; but men are needed, who, like Daniel and Joseph, will fear, and obey, and honor God under the most trying circumstances. They look to Jesus the pattern, and then cry out against evil associates, "Unto their assembly, mine honor, be not thou united." The atoning sacrifice is the anchor of the life, the word of God a light to their feet and a lamp to their path. All who enter the Paradise of God will be those in whose mouths there is no guile, no impurity, no falsehood. They will be pure, holy, and undefiled. In the medical profession, elevate the standard as high as Heaven. May the Lord anoint the blind eyes that have made the world's criterion the standard. Oh that they may see as God sees, is my prayer. PH167 42
----------------------
"The remnant of Israel shall not do iniquity, nor speak lies; neither shall a deceitful tongue be found in their mouth: for they shall feed and lie down, and none shall make them afraid."
"In this our day, some whose tongues are deceitful have been presenting as truth many things that they themselves have originated,--as if the law of truth were in their heart and coming from their lips. But the Lord will surely punish every deceitful, lying tongue that has caused his people to err and to turn from the righteousness of Christ."
RH, October 11, 1906