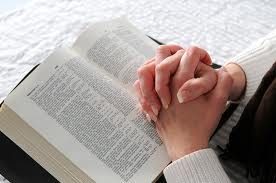 When It Seems worth It
"Therefore, my beloved brethren, be ye steadfast, unmovable, always abounding in the work of the Lord, forasmuch as ye know that your labour is not in vain in the Lord."
1 Corinthians 15:58
"And let us not be weary in well doing: for in due season we shall reap, if we faint not."
Galatians 6:9
Often there are moments in this work when I wonder if I am not really just wasting my efforts. In vain the classes, in vain the personal counseling, in vain the sweat, the prayers, the long hours. There is nothing romantic about being a volunteer missionary teacher at a boarding school like this one. It is hard, often thankless work, and at times there seems to be little progress to speak of. In such moments, God's promises like 1 Corinthians 15:58 and Galatians 6:9 comfort and reanimate my spirit.
And then, every so often God lets me see or hear a little something that gives me the motivation to keep pressing on. Like what Henri told Cornelio. Henri is a freshman this year, a clear-eyed country lad from a village about 12 kilometers distant.
"Teacher, this place is different!" he was enthused after seeing God provide food for us yet again. "God actually answers prayer here. You can see it!"
Recently my wife and I woke up to the sound of her cell phone ringing in the night. I wasn't sure how long I had been sleeping, or what time it was.
"You answer." Lyli handed me the phone. I didn't recognize the number.
"Hola?" Nothing but silence. "Hola" I tried again. I couldn't hear anything. Finally I hung up. The wrong number? A bad connection? Maybe just a prank call? The hour read 12:32 AM, way too early for these kinds of shenanigans. I handed the phone back to my wife and rolled over to go back to sleep. It seemed a matter of mere minutes when the phone rang again, but when I looked at the time, it was five minutes after one. I answered again.
"Is teacher Ruan there?" A young female voice asked.
"Teacher Ruan?" Who on earth could be calling, I wondered. "Teacher Ruan hasn't been here for almost two years. He is working at another mission project now. Is there something I can help you with? Who is this?"
"That doesn't matter. Sorry to bother you." There was a click and then the dial tone.
Puzzled, I asked my wife who it could be, but neither of us recognized the voice. I was too tired to spend much time thinking about it. I was quite sure whoever it was wouldn't call back again. Wrong. A few minutes later, the phone rang again.
"Teacher Kody, don't be angry." I must have still been waking up, because I missed hearing the next words: I'm about to do something bad." fortunately Lyi was listening too.
"I wanted to talk to teacher Ruan, but since he's not there, can I talk to you?" I was almost wide awake by now and her plea melted my heart.
"Of course, I am happy to listen," I assured her.
"I remember everything bout the internado [boarding school] from the four years I spent there. I remember everyone, all my friends and classmates, Damaris, Joel, and Alcide. I remember the teachers, teacher Helen, Clint, Mindy, Ruan, Monica, teacher Keila. So many things I learned there. I should have paid attention. Oh, how I wish I could be there again. Someday I will come visit!"
By this time, I had narrowed down who she was to a couple possibilities, but the voice was still elusive. I sensed I shouldn't try to press her to much, so I simply assured her of the love and mercy of Jesus, that he still has plans for her, and to not give up to discouragement and temptation, for we have a mighty Redeemer. I could hear her crying softy. When I offered to have prayer with her, she accepted. I know God gave me the words.
"Thank you, Teacher Kody," she said.
"It's nothing. If there's anything else we can do, please don't hesitate to call."
Based on everything she told us, my wife and I decided it must be Albricia, a student who spent here four years here but never graduated because of problems she got into in her senior year. She left the school and continued down the same road until reality slapped her in the face. Like so many girls here, she is now a single mom, facing the daunting task of raising a child alone. We continue to pray for her.
A few weeks after vacation, two former students, Maz and Juan Carlos, came to pay us a visit. Neither of them could stop smiling and they ended up staying for almost two weeks, helping out in the fields and orchards and even teaching a few classes. They both took me up on the opportunity to share with the children for worship, and Max accepted the invitation to preach on Sabbath. Their message in a nutshell was, "Take advantage of your time here, learn all you can from your teachers, don't think that life is better out there in the world. We've tried it, and we wish we would have listened."
What Max and Juan Carlos said sounds similar to a few speeches I've made in class this year. The message resonates with me especially, as I reflect on how God must look at me. I honestly don't know how He is so patient. When will I learn to take advantage of God's daily instructions? When will I learn to render complete obedience and take His word for everything it offers?
"Oh, Kody, Kody, Kody! Hear the word of the Lord." Jeremiah 22:29." That verse packs an especially powerful punch for me as I meditate upon the almost exasperated urgency in that threefold appeal. It reminds me of those powerful messages in Revelation 14, messages that we can't afford to spurn. Oh, that God will cure us, that we will not be among the willful deaf! That we may claim His promise to give us the ear of the learned! (Isaiah 50:4)
"I have personalized the original verse, which says, "Oh earth, earth, earth." So you can put your name in there, too! That's Gods plea to all of us right now. That's what the flying, shouting angels with their solemn warning in Revelation are all about.
Kody Kostenko