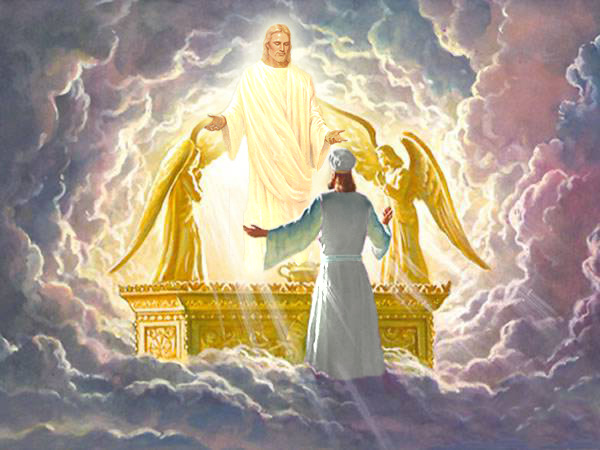 Sanctuary
"The subject of the sanctuary and the investigative judgment should be clearly understood by the people of God. All need a knowledge for themselves of the position and work of their great High Priest. Otherwise it will be impossible for them to exercise the faith which is essential at this time or to occupy the position which God designs them to fill. Every individual has a soul to save or to lose. Each has a case pending at the bar of God. Each must meet the great Judge face to face. How important, then, that every mind contemplate often the solemn scene when the judgment shall sit and the books shall be opened, when, with Daniel, every individual must stand in his lot, at the end of the day."
GC 488
"….In every sacrifice Christ's death was shown. In every cloud of incense His righteousness ascended. By every jubilee trumpet His name was sounded. In the awful mystery of the holy of holies His glory dwelt."
DA 211
"Thy way, O God, is in the sanctuary: who is so great a God as our God?"
Psalms77:13
"And they that shall be of thee shall build the old waste places: thou shalt raise up the foundations of many generations; and thou shalt be called, The repairer of the breach, The restorer of paths to dwell in."
Isaiah 58:12
"The history of the children of Israel is written for our admonition and instruction upon whom the ends of the world are come. Those who would stand firm in the faith in these last days, and finally gain an entrance into the heavenly Canaan, must listen to the words of warning spoken by Jesus Christ to the Israelites. These lessons were given to the church in the wilderness to be studied and heeded by God's people throughout their generations forever. The experience of the people of God in the wilderness will be the experience of His people in this age. Truth is a safeguard in all time to those who will hold fast the faith once delivered to the saints.--Manuscript 110, Aug. 6, 1899, "The Unfaithful Husbandmen."
It is impossible to enumerate the advantages the Lord prepared for the world in making the Jewish nation the repository of His rich treasures of knowledge. They were the subjects of His special favor. As a people who knew and worshiped the true God, they were to communicate the principles of His kingdom."
They were instructed by the Lord. He withheld from them nothing favorable to the formation of characters which would make them fit representatives of His kingdom. Their feasts, the Passover, the Pentecost, and the Feast of Tabernacles, and the ceremonies attending these gatherings, were to proclaim the truths that God had entrusted to His people. At these gatherings the people were to show gladness and joy, expressing their thanksgiving for their privileges and the gracious treatment of their Lord. Thus they were to show to a world that knew not God that the Lord does not forsake those who trust in Him. With joyful voices they were to sing, "Why art thou cast down, O my soul? and why art thou disquieted within me? hope in God: for I shall yet praise him, who is the health of my countenance, and my God"
(Ps. 43:5)
UL 232