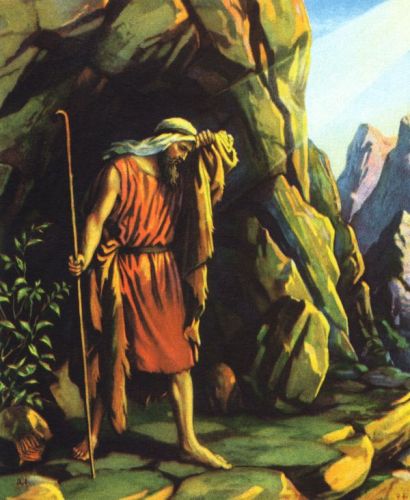 Contrast To Extravagance
The Elijah Prophecy, January 14
"Behold, I will send you Elijah the prophet before the coming of the great and dreadful day of the Lord: And he shall turn the heart of the fathers to the children, and the heart of the children to their fathers, lest I come and smite the earth with a curse. Malachi 4:5, 6.
Those who are to prepare the way for the second coming of Christ are represented by faithful Elijah, as John came in the spirit of Elijah to prepare the way for Christ's first advent.
The work of John the Baptist, and the work of those who in the last days go forth in the spirit and power of Elijah to arouse the people from their apathy, are in many respects the same. His work is a type of the work that must be done in this age. Christ is to come the second time to judge the world in righteousness.
John separated himself from friends and from the luxuries of life. The simplicity of his dress, a garment woven of camel's hair, was a standing rebuke to the extravagance and display of the Jewish priests, and of the people generally. His diet, purely vegetable, of locusts and wild honey, was a rebuke to the indulgence of appetite and the gluttony that everywhere prevailed. ... The great subject of reform is to be agitated, and the public mind is to be stirred. Temperance in all things is to be connected with the message, to turn the people of God from their idolatry, their gluttony, and their extravagance in dress and other things.
The self-denial, humility, and temperance required of the righteous, whom God especially leads and blesses, is to be presented to the people in contrast to the extravagant, health-destroying habits of those who live in this degenerate age. God has shown that health reform is as closely connected with the third angel's message as the hand is with the body.
As John the Baptist ... called their attention to the Ten Commandments, so we are to give, with no uncertain sound, the message: "Fear God, and give glory to him; for the hour of his judgment is come." With the earnestness that characterized Elijah the prophet and John the Baptist, we are to strive to prepare the way for Christ's second advent."
Mar 22.6