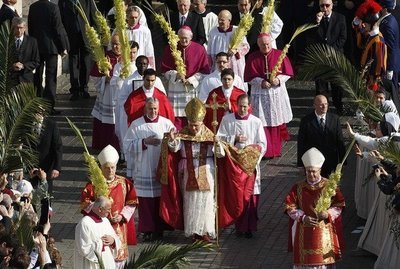 Prophecy
Dream Fulfilled-
Even though now, anyone who is half awake can see that something is terribly going the wrong way, the Lord in His thoughtful mercy for the last day people gave us this prophecy many years ago to let us know that we can expect some astounding things to go on in the Seventh Day Adventist Church.
----------------
The time has come when even in the church and in our institutions, some will depart from the faith, giving heed to seducing spirits and doctrines of devils. But God
will keep that which is committed to Him. Let us draw near to Him, that He may draw near to us. Let us bear a plain, clear testimony right to the point, that hypnotism is being used by those who have departed from the faith, and that we are not to link up with them. Through those who depart from the faith, the power of the enemy will be exercised to lead others astray.-- 1904. 3SM 411
But there are doctors and ministers who have been influenced by the hypnotism exercised by the father of lies. Notwithstanding the warnings given, Satan's sophistries are being accepted now just as they were accepted in the heavenly courts. The science by which our first parents were deceived is deceiving men today. Ministers and physicians are being drawn into the snare.
I have sent warnings to many physicians and ministers, and now I must warn all our churches to beware of men who are being sent out to do the work of spies in our conferences and churches,--a work instigated by the father of falsehood and deception. Let every church-member stand true to principle. We have been told what would come, and it has come.
SpTA12 8
------------------------------------
"We were ourselves refreshed by the Spirit of the Lord. That night I dreamed that I was in Battle Creek looking out from the side glass at the door and saw a company marching up to the house, two and two. They looked stern and determined. I knew them well and turned to open the parlor door to receive them, but thought I would look again. The scene was changed. The company now presented the appearance of a Catholic procession. One bore in his hand a cross, another a reed. And as they approached, the one carrying a reed made a circle around the house, saying three times: "This house is proscribed. The goods must be confiscated. They have spoken against our holy order." Terror seized me, and I ran through the house, out of the north door, and found myself in the midst of a company, some of whom I knew, but I dared not speak a word to them for fear of being betrayed. I tried to seek a retired spot where I might weep and pray without meeting eager, inquisitive eyes wherever I turned. I repeated frequently: "If I could only understand this! If they will tell me what I have said or what I have done!"
I wept and prayed much as I saw our goods confiscated. I tried to read sympathy or pity for me in the looks of those around me, and marked the countenances of several whom I thought would speak to me and comfort me if they did not fear that they would be observed by others. I made one attempt to escape from the crowd, but seeing that I was watched, I concealed my intentions. I commenced weeping aloud, and saying: "If they would only tell me what I have done or what I have said!" My husband, who was sleeping in a bed in the same room, heard me weeping aloud and awoke me. My pillow was wet with tears, and a sad depression of spirits was upon me."
1T 577, 578
[This dream clearly shows that Ellen White was shown that the Seventh-Day Adventist leaders would one day become Catholic.]
"Anciently the Lord declared to his servants concerning Israel: "The leaders of this people cause them to err, and they that are led of them are destroyed." [Isaiah 9:16.] "The prophets prophesy falsely, and the priests bear rule by their means, and my people love to have it so; and what will ye do in the end thereof?" [Jeremiah 5:31.] "For from the least of them even unto the greatest of them, every one is given to covetousness; and from the prophet even unto the priest, every one dealeth falsely." [Jeremiah 6:13.] The Jewish church, once so highly favored of the Lord, became an astonishment and a reproach through neglect to improve the blessings granted them. Pride and unbelief led to their ruin. But these scriptures do not apply to ancient Israel only. The character and condition of many nominally Christian churches are here portrayed. Though in possession of far greater blessings than were granted to the Jews, they are following in the steps of that people; and the greater the light and privileges bestowed, the greater the guilt of those who permit them to pass unimproved."
4SP 238
"Then came his disciples, and said unto him, Knowest thou that the Pharisees were offended, after they heard this saying?" Christ knows the hearts of all men. Nothing is hid from him. "He answered and said, Every plant, which my heavenly Father hath not planted, shall be rooted up. Let them alone: they be blind leaders of the blind. And if the blind lead the blind, both shall fall into the ditch." "For the leaders of this people cause them to err; and they that are led of them are destroyed. Therefore the Lord shall have no joy in their young men, neither shall have mercy on their fatherless and widows; for every one is an hypocrite and an evil-doer, and every mouth speaketh folly."
RH, March 8, 1898