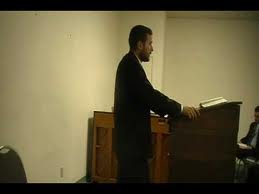 The Fruitage Of Each Outburst Of Anger.
"One class have come up without self-control; they have not bridled the temper or the tongue; and some of these claim to be Christ's followers, but they are not. Jesus has set them no such example.... They are unreasonable and not easily persuaded or convinced. They are not sane; Satan for the time has full control. Every one of these exhibitions of wrath weakens the nervous system and the moral powers and makes it difficult to restrain anger on another provocation.
Intoxicated With Wrath.--How Satan exults when he is enabled to set the soul into a white heat of anger! A glance, a gesture, an intonation, may be seized upon and used as the arrow of Satan to wound and poison the heart that is open to receive it. 1888
When one once gives place to an angry spirit, he is just as much intoxicated as the man who has put the glass to his lips.
Christ treats anger as murder. . . Passionate words are a savor of death unto death. He who utters them is not cooperating with God to save his fellowman. In heaven this wicked railing is placed in the same list as common swearing. While hatred is cherished in the soul there is not one iota of the love of God there.
Petulant Man is Seldom Content.--No one else can lessen our influence as we ourselves can lessen it through the indulgence of uncontrollable temper. A naturally petulant man does not know true happiness and is seldom content. He is ever hoping to get into a more favorable position or to so change his surroundings that he will have peace and rest of mind. His life seems to be burdened with heavy crosses and trials, when, had he controlled his temper and bridled his tongue, many of these annoyances might have been avoided. It is the "soft answer" which "turneth away wrath." Revenge has never conquered a foe. A well-regulated temper exerts a good influence on all around; but "he that hath no rule over his own spirit is like a city that is broken down, and without walls."
Easier to be Uninhibited Before a Crowd.--It is worse, far worse, to give expression to the feelings in a large gathering, firing at anyone and everyone, than to go to the individuals who may have done wrong and personally reprove them. The offensiveness of this severe, over-bearing, denunciatory talk in a large gathering is of as much more grave a character in the sight of God than giving personal, individual reproof, as the numbers are greater and the censure more general. It is ever easier to give expression to the feelings before a congregation, because there are many present, than to go to the erring and, face-to-face with them, openly, frankly, plainly state their wrong course.
But bringing into the house of God strong feelings against individuals and making all the innocent as well as the guilty suffer is a manner of labor which God does not sanction and which does harm rather than good. It has too often been the case that criticizing and denunciatory discourses have been given before a congregation. These do not encourage a spirit of love in the brethren. They do not tend to make them spiritually minded and lead them to holiness and heaven, but a spirit of bitterness is aroused in hearts. These very strong sermons that cut a man all to pieces are sometimes positively necessary to arouse, alarm, and convict. But unless they bear the especial marks of being dictated by the Spirit of God they do far more injury than they can do good.
3T 507
2MCP 520