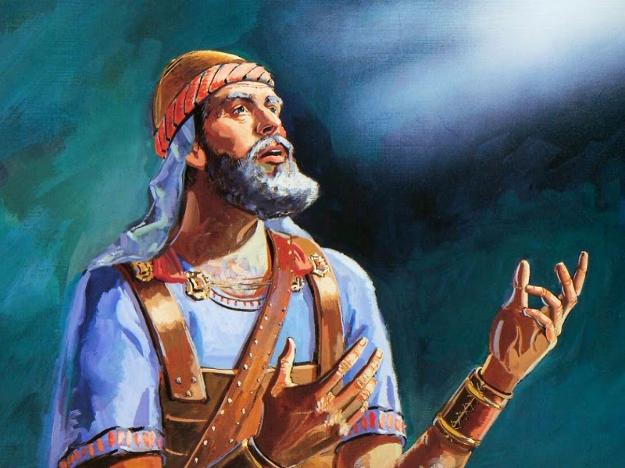 Faithful
God Works With Those Who Are Faithful to Him

The Lord Jesus will always have a chosen people to serve Him. When the Jewish people rejected Christ, the Prince of life, He took from them the kingdom of God and gave it unto the Gentiles. God will continue to work on this principle with every branch of His work.

When a church proves unfaithful to the word of the Lord, whatever their position may be, however high and sacred their calling, the Lord can no longer work with them. Others are then chosen to bear important responsibilities. But, if these in turn do not purify their lives from every wrong action, if they do not establish pure and holy principles in all their borders, then the Lord will grievously afflict and humble them and, unless they repent, will remove them from their place and make them a reproach.
Manuscript Releases 14:102 (1903).

Judged by the Light Bestowed
In the balances of the sanctuary the Seventh-day Adventist church is to be weighed. She will be judged by the privileges and advantages that she has had. If her spiritual experience does not correspond to the advantages that Christ, at infinite cost, has bestowed on her, if the blessings conferred have not qualified her to do the work entrusted to her, on her will be pronounced the
Sentence: "Found wanting." By the light bestowed, the opportunities given, will she be judged....
Solemn admonitions of warning, manifest in the destruction of dearly cherished facilities [The Battle Creek Sanitarium, the largest and best-known Adventist institution in the world, burned to the ground February 18, 1902. This was followed by the destruction of the Review and Herald Publishing Association, also by fire, on December 30, 1902.] for service, say to us: "Remember therefore from whence thou art fallen, and repent, and do the first works"
(Revelation 2:5)....

Unless the church, which is now being leavened with her own backsliding, shall repent and be converted, she will eat of the fruit of her own doing, until she shall abhor herself. When she resists the evil and chooses the good, when she seeks God with all humility and reaches her high calling in Christ, standing on the platform of eternal truth and by faith laying hold upon the attainments prepared for her, she will be healed. She will appear in her God-given simplicity and purity, separate from earthly entanglements, showing that the truth has made her free indeed. Then her members will indeed be the chosen of God, His representatives.
Testimonies for the Church 8:247-251
(April 21, 1903).

Israel's History a Warning to Us
In these last days God's people will be exposed to the very same dangers as were ancient Israel. Those who will not receive the warnings that God gives will fall into the same perils as did ancient Israel and come short of entering into rest through unbelief. Ancient Israel suffered calamities on account of their
Unsanctified hearts and unsubmitted wills. Their final rejection as a nation was a result of their own unbelief, self-confidence, impenitence, blindness of mind, and hardness of heart. In their history we have a danger signal lifted before us.
LDE 59-60

"Take heed, brethren, lest there be in any of you an evil heart of unbelief, in departing from the living God.... For we are made partakers of Christ, if we hold the beginning of our confidence steadfast unto the end"
(Hebrews 3:12, 14).—Letter 30, 1895.
"Unless the minister shall fearlessly declare the whole truth, unless he shall have an eye single to the glory of God and shall work under the direction of the great Captain of his salvation, unless he shall move to the front, irrespective of censure and uncontaminated by applause, he will be accounted an unfaithful watchman.
ChL 73
The professed followers of Christ are on trial before the heavenly universe; but the coldness of their zeal and the feebleness of their efforts in God's service, mark them as unfaithful. If what they are doing were the best they Could do, condemnation would not rest upon them; but were their hearts enlisted in the work, they could do much more. They know, and the world knows, that they have to a great degree lost the spirit of self-denial and cross-bearing. Many there are against whose names will be found written in the books of heaven, Not producers, but consumers. By many who bear Christ's name, His glory is obscured, His beauty veiled, His honor withheld. There are many whose names are on the church books, but who are not under Christ's rule. They are not heeding His instruction or doing His work. Therefore they are under the control of the enemy. They are doing no positive good, therefore they are doing incalculable harm. Because their influence is not a savor of life unto life, it is a savor of death unto death.—Christ's Object Lessons, 303, 304.
ChS 43
What if half the soldiers in an army were idling or asleep when ordered to be on duty; the result would be defeat, captivity, or death. Should any escape from the hands of the enemy, would they be thought worthy of a reward? No; they would speedily receive the sentence of death. And is the church of Christ careless or unfaithful, far more important consequences are involved. A sleeping army of Christian soldiers—what could be more terrible? What advance could be made against the world, who are under the control of the prince of darkness? Those who stand back indifferently in the day of battle, as though they had no interest and felt no responsibility as to the issue of the contest, might better change their course or leave the ranks at once.—Testimonies for the Church 5:394.
ChS 82
I saw that God was displeased with His people for becoming surety for unbelievers. I was directed to these texts: Proverbs 22:26: "Be not thou one of them that strike hands, or of them that are sureties for debts." Proverbs 11:15: "He that is surety for a stranger shall smart for it: and he that hateth suretyship is sure." Unfaithful stewards! They pledge that which belongs to another,—their heavenly Father,—and Satan stands ready to aid his children to wrench it out of their hands. Sabbath-keepers should not be in partnership with unbelievers. God's people trust too much to the words of strangers, and ask their advice and counsel when they should not. The enemy makes them his agents, and works through them to perplex and take from God's people.
CCh 85