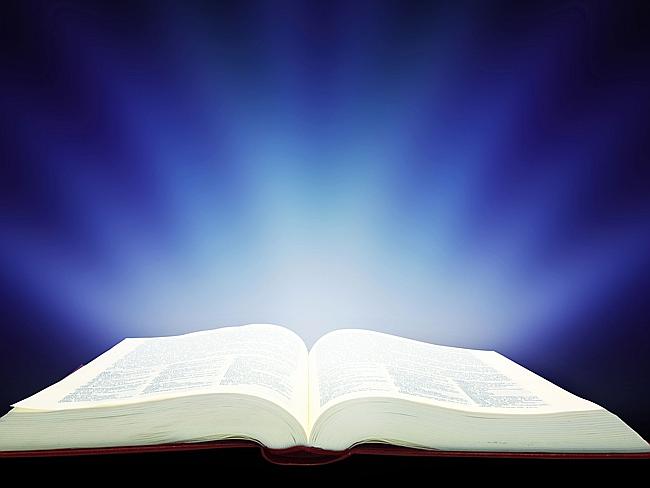 Investigating Truth
In bringing out points upon which there may be a difference of opinion, the grace of Christ should be manifested by those who are seeking for an understanding of the word of God. There should be liberty given for a frank investigation of truth, that each may know for himself what is the truth. Among the pupils of the Sabbath school there should be a spirit of investigation, that those who are old enough to discern evidence may be encouraged to search for fresh rays of light, and to appreciate all that God may send to His people. The light which God will send to His people will never appear unless there is a diligent searching of the word of truth.
CSW 27
The world is full of all manner of error of a misleading nature, and it is essential that both pupils and teachers know that they know what is truth. There is need that we reverence the word of God and recognize His voice in the living oracles, that we may practice its precepts and live by every word that proceedeth out of the mouth of God. Those that do the will of God shall know of the doctrine whether it be of God, for no deception will cloud their minds. God calls every one, both old and young, to make a diligent search in His word, that they may discover the rich jewels of truth. Ministers and people, teachers and scholars, are all called to the work of studying the Bible.
CSW 27
Precious light is to shine forth from the word of God, and let no one presume to dictate what shall or what shall not be brought before the people in the messages of enlightenment that He shall send, and so quench the Spirit of God. Whatever may be his position of authority, no one has a right to shut away the light from the people. When a message comes in the name of the Lord to His people, no one may excuse himself from an investigation of its claims. No one can afford to stand back in an attitude of indifference and self-confidence, and say: "I know what is truth. I am satisfied with my position. I have set my stakes, and I will not be moved away from my position, whatever may come. I will not listen to the message of this messenger; for I know that it cannot be truth." It is from pursuing this very course that the popular churches were left in partial darkness, and that is why the messages of heaven have not reached them.
CSW 28
Cultivating a Teachable Spirit
God calls upon those who hold responsible positions in Sabbath school work to put away all egotism, all self-confidence, and pride of opinion; if a message comes that you do not understand, take pains that you may hear the reasons the messenger may give, comparing scripture with scripture, that you may know whether or not it is sustained by the word of God. If you believe that the positions taken have not the word of God for their foundation, if the position you hold on the subject cannot be controverted, then produce your strong reasons; for your position will not be shaken by coming in contact with error. There is no virtue or manliness in keeping up a continual warfare in the dark, closing your eyes lest you may see, closing your ears lest you may hear, hardening your heart in ignorance and unbelief lest you may have to humble yourselves and acknowledge that you have received light on some points of truth.
CSW 28
To hold yourselves aloof from an investigation of truth is not the way to carry out the Saviour's injunction to "search the Scriptures." Is it digging for hidden treasures to call the results of some one's labor a mass of rubbish, and make no critical examination to see whether or not there are precious jewels of truth in the collection of thought which you condemn? Will those who have almost everything to learn keep themselves away from every meeting where there is an opportunity to investigate the messages that come to the people, simply because they imagine the views held by the teachers of the truth may be out of harmony with what they have conceived as truth? Thus it was that the Jews did in the days of Christ, and we are warned not to do as they did, and be led to choose darkness rather than light, because there was in them an evil heart of unbelief in departing from the living God. No one of those who imagine that they know it all is too old or too intelligent to learn from the humblest of the messengers of the living God.—Testimonies on Sabbath-School Work, 62-66.
CSW 29
A Device of the Enemy—We are to pray for divine enlightenment, but at the same time we should be careful how we receive everything termed new light. We must beware lest, under cover of searching for new truth, Satan shall divert our minds from Christ and the special truths for this time. I have been shown that it is the device of the enemy to lead minds to dwell upon some obscure or unimportant point, something that is not fully revealed or is not essential to our salvation. This is made the absorbing theme, the "present truth," when all their investigations and suppositions only serve to make matters more obscure than before, and to confuse the minds of some who ought to be seeking for oneness through sanctification of the truth.—Preach the Word, p. 4 (1891).
CW 49



Satan hopes to involve the remnant people of God in the general ruin that is coming upon the earth. As the coming of Christ draws nigh, he will be more determined and decisive in his efforts to overthrow them. Men and women will arise professing to have some new light or some new revelation, whose tendency is to unsettle faith in the old landmarks. Their doctrines will not bear the test of God's word, yet souls will be deceived. False reports will be circulated, and some will be taken in this snare. They will believe these rumors, and in their turn will repeat them, and thus a link will be formed connecting them with the archdeceiver. This spirit will not always be manifested in an open defiance of the messages that God sends, but a settled unbelief is expressed in many ways. Every false statement that is made feeds and strengthens this unbelief, and through this means many souls will be balanced in the wrong direction.—Testimonies for the Church 5:295, 296 (1885).
CW 49