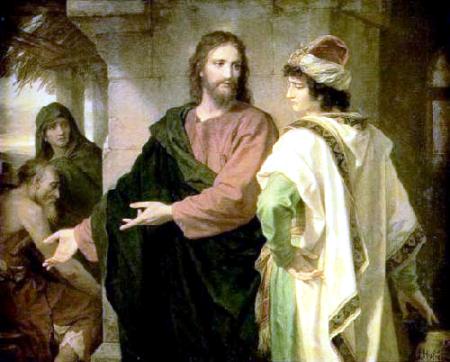 Riches
As countries like Greece and Spain struggle under massive debts that are impoverishing its people, the elites around the world are getting richer and richer. This report looks at the ever widening gap.
"There are customers that have all the way up to 100 vehicles in their garage." Torsten Muller-Otvos from Rolls Royce tells us. Each one costs about half a million Euros.
Last year, Rolls Royce sold more cars than ever before in their 100-year history, but then the luxury industry knows no crisis. Since 2009 the rich have become on average 6 percent richer. So while one in six Americans now has no health insurance, Manhattan's 58 billionaires have gotten richer. As Manuel Koch points out the ratio of return expected by the rich has totally shifted, "People used to be happy making three million in profit. Today, companies like Apple account for 6 billion profit. That's profit! Not turnover."
But despite their greater income the super-rich aren't too happy about the idea of their tax loopholes being closed. In their minds they give back, even if it's not through taxes. "I know a lot of rich friends who have charities...when they reach a certain level, they give back to the community. So I think less tax is always better than too much."
But as the world struggles through a financial crisis and the globe-trotting elite continue to grow wealthier, there's not much evidence they have their communities interests at heart.
journeymanpictures
July 23, 2012
"And, behold, one came and said unto him, Good Master, what good thing shall I do, that I may have eternal life?
And he said unto him, Why callest thou me good? there is none good but one, that is, God: but if thou wilt enter into life, keep the commandments.
He saith unto him, Which? Jesus said, Thou shalt do no murder, Thou shalt not commit adultery, Thou shalt not steal, Thou shalt not bear false witness,
Honour thy father and thy mother: and, Thou shalt love thy neighbour as thyself.
The young man saith unto him, All these things have I kept from my youth up: what lack I yet?
Jesus said unto him, If thou wilt be perfect, go and sell that thou hast, and give to the poor, and thou shalt have treasure in heaven: and come and follow me.
But when the young man heard that saying, he went away sorrowful: for he had great possessions.
Then said Jesus unto his disciples, Verily I say unto you, That a rich man shall hardly enter into the kingdom of heaven.
And again I say unto you, It is easier for a camel to go through the eye of a needle, than for a rich man to enter into the kingdom of God.
When his disciples heard it, they were exceedingly amazed, saying, Who then can be saved?
But Jesus beheld them, and said unto them, With men this is impossible; but with God all things are possible."
Matthew 19:16-26