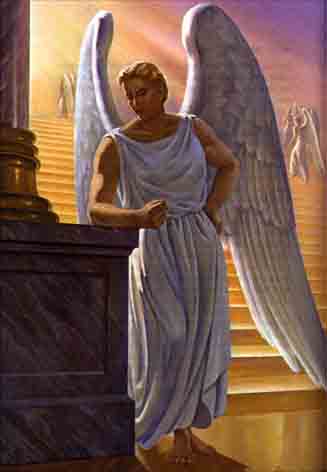 Strategy
"Satan's Strategy in the Final Conflict.--There is now need of earnest working men and women who will seek for the salvation of souls, for Satan as a powerful general has taken the field, and in this last remnant of time he is working through all conceivable methods to close the door against light that God would have come to His people. He is sweeping the whole world into his ranks, and the few who are faithful to God's requirements are the only ones who can ever withstand him, and even these he is trying to overcome. . . .
Go to God for yourselves; pray for divine enlightenment, that you may know that you do know what is truth, that when the wonderful miracle-working power shall be displayed, and the enemy shall come as an angel of light, you may distinguish between the genuine work of God and the imitative work or the powers of darkness. . . .
A world is to be warned, and when the third angel's message goes forth with a loud cry, minds will be fully prepared to make decisions for or against the truth. The great change is to be made by Satan and his evil angels, united with evil men who will fix their destiny by making void the law of God in the face of convincing evidence from His Word that it is unchangeable and eternal.
Loud Cry of Third Angel's Message.--The very time of which the prophet has written will come, and the mighty cry of the third angel will be heard in the earth, his glory will lighten the world, and the message will triumph, but those who do not walk in its light will not triumph with it. . . .
The solemn time has come when ministers should be weeping between the porch and the altar, crying, "Spare thy people, O Lord, and give not thine heritage to reproach" (Joel 2:17). It is a day when, instead of lifting up their souls in self-sufficiency, ministers and people should be confessing their sins before God and one another."
3SM 389-390