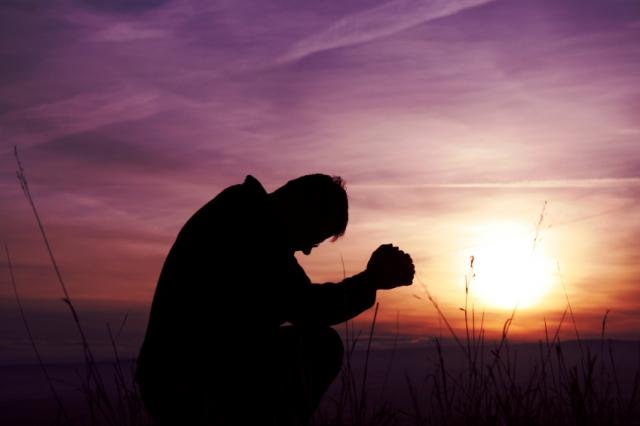 A Continual Work
"For this is the will of God, even your sanctification."
1 Thessalonians 4:3.
"Sanctification is not the work of a moment, an hour, or a day. It is a continual growth in grace. We know not one day how strong will be our conflict the next. Satan lives, and is active, and every day we need to cry earnestly to God for help and strength to resist him. As long as Satan reigns we shall have self to subdue, besetments to overcome, and there is no stopping place, there is no point to which we can come and say we have fully attained. . .
The Christian life is constantly an onward march. Jesus sits as a refiner and purifier of His people; and when His image is perfectly reflected in them, they are perfect and holy, and prepared for translation. A great work is required of the Christian. We are exhorted to cleanse ourselves from all filthiness of the flesh and spirit, perfecting holiness in the fear of God. Here we see where the great labor rests. There is a constant work for the Christian.
None are living Christians unless they have a daily experience in the things of God and daily practice self-denial, cheerfully bearing the cross and following Christ. Every living Christian will advance daily in the divine life. As he advances toward perfection, he experiences a conversion to God every day; and this conversion is not completed until he attains to perfection of Christian character, a full preparation for the finishing touch of immortality. . . .
Religion is not merely an emotion, a feeling. It is a principle which is interwoven with all the daily duties and transactions of life. . . . It is continuance in well-doing that will form characters for heaven.
We must live for Christ minute by minute, hour by hour, and day by day; then Christ will dwell in us, and when we meet together, His love will be in our hearts, welling up like a spring in the desert, refreshing all, and making those who are ready to perish, eager to drink of the waters of life.
Through Simple, Trusting Faith
" The grace of our Lord was exceeding abundant with faith and love which is in Christ Jesus."
1 Timothy 1:14.
"It is your privilege ever to grow in grace, advancing in the knowledge and love of God, if you maintain the sweet communion with Christ it is your privilege to enjoy. In the simplicity of humble faith ask the Lord to open your understanding, that you may discern and appreciate the precious things of His Word. Thus you may grow in grace, grow in simple, trusting faith. . . .
Be sure that your spiritual life does not become poor, sickly, inefficient. There are many who have need of the words and example of a Christian. Weakness and indecision provoke the assaults of the enemy, and any one who fails to increase in spiritual growth, in a knowledge of truth and righteousness, will frequently be overcome by the enemy.
Genuine faith always works by love. When you look to Calvary it is not to quiet your soul in the nonperformance of duty, not to compose yourself to sleep, but to create faith in Jesus, faith that will work, purifying the soul from the slime of selfishness. When we lay hold of Christ by faith, our work has just begun. Every man has corrupt and sinful habits that must be overcome by vigorous warfare. Every soul is required to fight the fight of faith. If one is a follower of Christ, he cannot be sharp in deal, he cannot be hardhearted, devoid of sympathy. . . . He cannot be overbearing, nor can he use harsh words, and censure and condemn.
Let faith, like a palm tree, strike its penetrating roots beneath the things which do appear, and obtain spiritual refreshment from the living springs of God's grace and mercy. There is a well of water which springeth up into everlasting life. You must draw your life from this hidden spring. If you divest yourselves of selfishness, and strengthen your souls by constant communion with God, you may promote the happiness of all with whom you come in contact. You will notice the neglected, inform the ignorant, encourage the oppressed and desponding, and, as far as possible, relieve the suffering. And you will not only point the way to heaven, but will walk in that way yourselves.
Abiding in Christ
" I am the vine, ye are the branches: he that abideth in me, and I in him, the same bringeth forth much fruit: for without me ye can do nothing."
John 15:5.
Many have an idea that they must do some part of the work alone. They have trusted in Christ for the forgiveness of sin, but now they seek by their own efforts to live aright. But every such effort must fail. Jesus says, "Without me ye can do nothing." Our growth in grace, our joy, our usefulness--all depend upon our union with Christ. It is by communion with Him, daily, hourly--by abiding in Him--that we grow in grace. He is not only the author, but the finisher of our faith. It is Christ first and last and always. He is to be with us, not only at the beginning and the end of our course, but at every step of the way. David says, "I have set the Lord always before me: because he is at my right hand, I shall not be moved" (Psalm 16:8).
Do you ask, "How am I to abide in Christ?"--In the same way as you received Him at first. "As ye have therefore received Christ Jesus the Lord, so walk ye in him" (Colossians 2:6). . . . You gave yourself to God, to be His wholly, to serve and obey Him, and you took Christ as your Saviour. You could not yourself atone for your sins or change your heart, but having given yourself to God, you believed that He for Christ's sake did all this for you. By faith you became Christ's, and by faith you are to grow up in Him--by giving and taking. You are to give all --your heart, your will, your service--give yourself to Him to obey all His requirements; and you must take all--Christ, the fullness of all blessing, to abide in your heart, to be your strength, your righteousness, your everlasting helper--to give you power to obey. . . .
Your weakness is united to His strength, your ignorance to His wisdom, your frailty to His enduring might. So you are not to look to yourself, not to let the mind dwell upon self, but look to Christ. Let the mind dwell upon His love, upon the beauty, the perfection, of His character. Christ in His self-denial, Christ in His humiliation, Christ in His purity and holiness, Christ in His matchless love--this is the subject for the soul's contemplation. It is by loving Him, copying Him, depending wholly upon Him, that you are to be transformed into His likeness.
Physically and Spiritually
"Beloved, I wish above all things that thou mayest prosper and be in health, even as thy soul prospereth."
3 John 2.
God's purpose for His children is that they shall grow up to the full stature of men and women in Christ. In order to do this, they must use aright every power of mind, soul, and body. They cannot afford to waste any mental or physical strength.
The question of how to preserve the health is one of primary importance. When we study this question in the fear of God we shall learn that it is best, for both our physical and spiritual advancement, to observe simplicity in diet. Let us patiently study this question. . . .
Those who have received instruction regarding the evils of the use of flesh foods, tea and coffee, and rich and unhealthful food preparations, and who are determined to make a covenant with God by sacrifice, will not continue to indulge their appetite for food that they know to be unhealthful. God demands that the appetites be cleansed, and that self-denial be practiced in regard to those things which are not good. This is a work that will have to be done before His people can stand before Him a perfected people. . . .
God requires of His people continual advancement. We need to learn that indulged appetite is the greatest hindrance to mental improvement and soul sanctification. With all our profession of health reform, many of us eat improperly. Indulgence of appetite is the greatest cause of physical and mental debility, and lies largely at the foundation of feebleness and premature death. Let the individual who is seeking to possess purity of spirit bear in mind that in Christ there is power to control the appetite.
The health of the body is to be regarded as essential for growth in grace and the acquirement of an even temper. . . . Erroneous eating and drinking result in erroneous thinking and acting. All are now being tested and proved. We have been baptized into Christ, and if we will act our part by separating from everything that would drag us down . . . there will be given us strength to grow up into Christ, who is our living head, and we shall see the salvation of God.
Keeping the Heart
"Keep thy heart with all diligence; for out of it are the issues of life."
Proverbs 4:23.
Diligent heart-keeping is essential to a healthy growth in grace. The heart in its natural state is a habitation for unholy thoughts and sinful passions. When brought into subjection to Christ, it must be cleansed by the Spirit from all defilement. This cannot be done without the consent of the individual.
When the soul has been cleansed, it is the duty of the Christian to keep it undefiled. Many seem to think that the religion of Christ does not call for the abandonment of daily sins, the breaking loose from habits which have held the soul in bondage. They renounce some things condemned by the conscience, but they fail to represent Christ in the daily life. They do not bring Christ-likeness into the home. They do not show a thoughtful care in their choice of words. Too often, fretful, impatient words are spoken, words which stir the worst passions of the human heart. Such ones need the abiding presence of Christ in the soul. Only in His strength can they keep guard over the words and actions. . . .
Many seem to begrudge moments spent in meditation, and the searching of the Scriptures, and prayer, as though the time thus occupied was lost. I wish you could all view these things in the light God would have you for you would then make the kingdom of heaven of the first importance. To keep your heart in heaven will give vigor to all your graces, and put life into all your duties. . . . As exercise increases the appetite, and gives strength and healthy vigor to the body, so will devotional exercises bring an increase of grace and spiritual vigor. . . .
Let the prayer go up to God, "Create in me a clean heart" (Psalm 51:10); for a pure, cleansed soul has Christ abiding therein, and out of the abundance of the heart are the issues of life. The human will is to be yielded to Christ. Instead of passing on, closing the heart in selfishness, there is need of opening the heart to the sweet influences of the Spirit of God. Practical religion breathes its fragrance everywhere. It is a savor of life unto life.
First, an Empty Heart
Thou shalt love the Lord thy God with all thy heart, and with all thy soul, and with all thy mind, and with all thy strength: this is the first commandment. And the second is like, namely this, Thou shalt love thy neighbour as thyself. Mark 12:30, 31.
On these two commandments the whole interest and duty of moral beings hang. Those who do their duty to others as they would that others should do to them are brought into a position where God can reveal Himself to them. They will be approved of Him. They are made perfect in love, and their labors and prayers will not be in vain. They are continually receiving grace and truth from the Fountainhead, and as freely transmitting to others the divine light and salvation they receive. . . .
Selfishness is abomination in the sight of God and holy angels. Because of this sin many fail to attain the good which they are capable of enjoying. They look with selfish eyes on their own things, and do not love and seek the interest of others as they do their own. They reverse God's order. Instead of doing for others what they wish others to do for them, they do for themselves what they desire others to do for them, and do to others what they are most unwilling to have returned to them.
How is it possible that we may grow in grace? It is possible to us only as we empty our hearts of self, and present them to Heaven, to be molded after the divine Pattern. We may have a connection with the living channel of light; we may be refreshed with the heavenly dew, and have the showers of Heaven descend upon us. As we appropriate the blessing of God, we shall be able to receive greater measures of His grace. As we learn to endure as seeing Him who is invisible, we shall become changed into the image of Christ. The grace of Christ will not make us proud, cause us to be lifted up in self, but we shall become meek and lowly in heart.
Growth in grace will not lead you to be proud, self-confident, and boastful, but will make you more conscious of your own nothingness, of your entire dependence upon the Lord."
AG 291-296