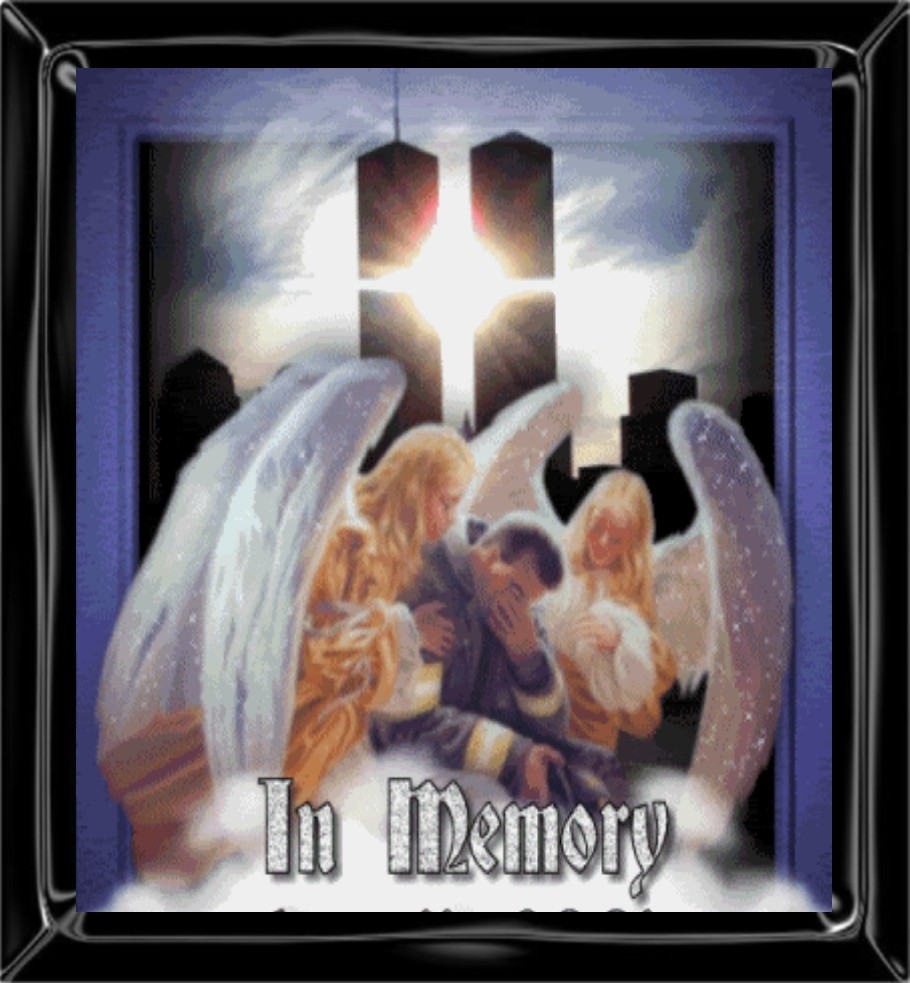 False Doctrines.
"The doctrine of the natural immortality of the soul is one error with which the enemy is deceiving man. This error is well-nigh universal. But who told men that they would not die? Who told them that God has reserved a portion of His universe where the wicked are to suffer, through the ceaseless ages of eternity, without a particle of hope?--It was the serpent. God said that sinners would die. Satan declares that they will not die. Many believe the oft-repeated lies of the serpent to be genuine truth. They echo his words when they assert that God has ordained that sin shall be immortalized in a place of torment.
This is one of the lies forged in the synagogue of the enemy, one of the poisonous draughts of Babylon. "All nations have drunk of the wine of the wrath of her fornication, and the kings of the earth have committed fornication with her, and the merchants of the earth are waxed rich through the abundance of her delicacies. And I heard another voice from heaven, saying, Come out of her, My people, that ye be not partakers of her sins, and that ye receive not of her plagues."
Another false doctrine is that the first day of the week is the Sabbath of the Lord. By traditions received from the Roman Catholic Church, the fourth commandment of the Decalogue is made of none effect. By their acceptance of a spurious sabbath, men have dishonoured God, and have honoured the usurper, who thought to changed times and laws. Many dangerous errors have been brought in to get rid of the true Sabbath. Men have taken the side of the great rebel, and rather than accept the word of God just as it reads, have placed themselves in a net of heresy. Satan is bringing the churches and the world into corrupt harmony upon this point.
Night, dark and portentous, is enclosing the Christian world. Apostasy from God's commandments is evidence of this night, deep, dark, and apparently impenetrable. Systems that make the truth of God of none effect are cherished. Men are teaching for doctrine the commandments of men; and their assertions are taken as truth. The people have received man-made theories. So the gospel is perverted, and the Scripture misapplied. As in the days of Christ, the light of truth is pushed into the background. Men's theories and suppositions are honoured before the word of the Lord God of hosts. The truth is counteracted by error. The word of God is wrested, divided, and distorted by higher criticism. Jesus is acknowledged, only to be betrayed by a kiss. Apostasy exists, and will enclose the world till the last. Its hideous character and darkening influence will be seen in the maddening draughts dealt out from Babylon.
Messages of Warning.
"But before the Lord punishes men for their iniquity, He sends them a message of warning. Before He visits them with His judgments, He gives them a chance to repent. He remembered the sins of the Noatic world, but He did not punish them without warning them. For one hundred and twenty years this warning was sounding in their ears; but they did not repent. The last year of their probation found them more stubborn and defiant than ever. "And God saw that the wickedness of man was great in the earth, and that every imagination of the thoughts of his heart was only evil continually." "And God looked upon the earth, and, behold, it was corrupt, for all flesh had corrupted his way upon the earth. And God said unto Noah, The end of all flesh is come up before Me; for the earth is filled with violence through them; and, behold, I will destroy them with the earth." The inhabitants of Sodom, also, perished by fire, which was rained upon them from heaven, because they turned from God, and corrupting themselves, filled the earth with their polluted wisdom.
Had these men placed themselves under the control of the Spirit of God, had they co-operated with the heavenly intelligences, what a world of beauty and happiness we would now look upon. Had these long-lived, mentally strong men been vitalized by the Holy Spirit, they would have been a power of God."
BEcho, February 1, 1897
False Doctrines.
----------------------------------
They were ignorant of the fallacy of the false doctrine, that you go to heaven when you die.
"For the living know that they shall die: but the dead know not any thing, neither have they any more a reward; for the memory of them is forgotten.
Also their love, and their hatred, and their envy, is now perished; neither have they any more a portion for ever in any thing that is done under the sun."
Ecclesiastes 9:5, 6
The True Purgatory
[This story is excellent, notwithstanding it expresses some popular error. We give it because of the many good things said in it. - ED.] June 18, 1861 UrSe, ARSH 26
"Mother," said a dying girl in Ireland "it's a dreadful thing to die!"
"It is that, my darling," the mother said, as she fondly gazed with tearful eye upon the fading cheek of her child; it is that. Oh that I could die instead! But you have confessed, and why are you still afraid?"
"Yes, I have confessed every sin I could remember, and I have got absolution, and I shall have the holy oil when I am just at the last, mother; but then I must be in the fires of purgatory soon, and you are very poor, mother."
The parent's quick affection caught the meaning of the words and their painful connection. "Ah, sure, I see it now," she said; "true for us, Mary, we are poor, but I'll work these fingers to the bone, but I'll get money for the masses, and will hasten the passage to heaven. My own Mary, namesake of the Blessed Virgin, do you think your lonely mother could rest till your soul is safe in glory? No, she will work by day and pray by night to the queen of heaven and all the saints for the peace of your soul; so be easy my darling and don't trouble for the masses any more at all."
"But it will be no peace to my soul to know you have to work hard to get masses said, my own loving mother. That's what makes it harder still to die."
"Sure, but may be you'll know nothing about it there darling; leave that all to the priest now, and say the prayers to the Virgin he bade you. That'll bring peace to your heart."
"No, it is all dark. I want to know where I am going, and more, a great deal more, than the priest would tell me. Mother," she added quickly, "I am thinking of the death of cousin Cathleen; she had no absolution, no unction, no masses, but she died so happy."
"She was a heretic, Mary, and knew nothing at all, so she died in her sins. Better as you are, dying in the holy faith of the church, and all her blessed rites, even if you don't feel so happy as poor Cathleen."
"Some words she said come over me now, mother: 'Though I walk through the valley of the shadow of death I will fear no evil; thy rod and thy staff comfort me.' What did she mean? I have no comfort, no staff. I am trembling in the dark, and see only great fires beyond, and am full of fear. Cathleen did not believe in purgatory."
"Hush now, Mary dear; sickness and pain have turned your mind from the right way; go to sleep and forget her, and trust in the blessed Virgin."
"Well, mother, I'll try; but I can't help thinking it must be a happier thing to go straight to heaven at once. I wish I could remember all Cathleen said about it."
"It is not for the likes of us to go straight to heaven at once, Mary; we must go the way the church directs."
"But sure it's a hard way, mother dear; I often fear that some who get into the fires of purgatory may never get out again."
"Now don't get distrustful of the masses, darling; but if the priest knew all you have been saying it would go hard with me to pay for so many. So now just leave thinking about it at all; and here's Pat, will sit by you a while, till I run to mother and back."
Pat had come in and overheard part of the conversation, and now sat down by his sister's side with a heavy heart, for the doctor said she could not recover, and he had traveled from another part of the country to see her before her death.
"Mary," said he, when their mother had left them together, "what was that about cousin Cathleen?"
"Ah, Pat, I was wishing I could die as happy as she did, though it's true she had no absolution nor unction, nor didn't believe in purgatory, and thought she was going to heaven at once."
"But you wouldn't wish to die in error and sin, Mary?"
"No; but hush now, and I'll tell you Pat, that if ever there was an angel on earth, Cathleen was one, and I can't believe that her soul was in hell just because -"
"Because she believed on the blood and mercies of the Lord Jesus Christ," exclaimed Pat. "No, Mary, for that's just the reason she had no need to go there at all; and as for the unction, she had that too."
"What's this you're telling me? Why, sure she was called a heretic, and she had no blessing from the hands of the church."
"No, but she got it in a quicker way - straight from the hand of the Lord himself. He spoke to her soul, Mary, and comforted her with assurance of his pardon and love. Do you think she needed anybody else to tell her after that? And she had the true unction of the Holy One, and knew all things that made her wise unto salvation; and what need of oils outside after that?"
Mary stared upon her brother with mingled feelings of fear and delight, at last exclaiming
"Sure, brother, you've turned heretic too!"
"Well, never mind that; I don't care for nicknames at all; but I've been reading the Bible, Mary, God's own blessed book, full of such melting words to poor sinners as would melt your heart."
"But how did you get it? Does the priest know?"
"Sure I didn't stop to ask him; but I got it of a 'reader,' as he called himself, and he said that in England every man might read the Bible if he liked, and the priests - but no, not priests - the pastors of the church were always delighted to read to the people out of a poor man's Bible. And I said to myself, 'I'm a true and loyal subject of the queen, and why may I not do as her other subjects do, and I have a Bible of my own? So I will;' and I did; for you know I was a bit of a scholar once. And I read and read; and some things were so pretty, and went so quick to the heart, that I couldn't stop any more if I'm burned for it. But I haven't told mother yet."
"Poor mother! It will break her heart," said Mary with a sigh. "But now, Pat, I'm out of breath with listening to you, for longing to know what it is about purgatory you've read in the Bible."
"Why, just as much as you see in that empty platter, and that's nothing at all; and I've searched from one end to the other; so make your heart easy, Mary, for you can't go to a place that isn't in God's creation. You shall go - and I'll promise you on the faith of the Holy Scriptures - straight to heaven at once, if you'll only do one thing."
"What is it Pat? Oh, what is there I wouldn't do if I could? Is it to make a station?"
"No, no, not the like of such things as that; but if you'll listen, I'll read it in the beautiful words that they are;" and drawing from his pocket the precious little volume that had enlightened himself, the young Irishman read, "God so loved the world that he gave his only begotten Son that whosoever believeth in him should not perish, but have everlasting life." John iii,16. "He was wounded for our transgressions, he was bruised for our iniquities, for the chastisement of our peace was upon him, and with his stripes we are healed." Isa.liii,5.
"Mary, do you think the Lord only suffered by halves, and only heals by halves? 'Let the wicked forsake his way, and the unrighteous man his thoughts, and let him return unto the Lord, and he will have mercy upon him and to our God for he will abundantly pardon.' Isa.lv.7. Is it to abundantly pardon to go to suffer torments in prison before we get it all, Mary?"
"Oh, sure, all this is strange to my ear, Pat; but true enough, they are beautiful words."
"Stop I've got many a leaf turned down at the like; but its all about purgatory we're looking, and sure that brings us to the pith and marrow of it all. 'Wherefore when he cometh (that is, when Christ cometh) into the world, he saith, In burnt offerings and sacrifices for sin, thou hast had no pleasure. Then I said, Lo, I come to do thy will, O God. By the, which, we are sanctified through the offering of the body of Jesus Christ, once for all. And every priest standeth daily ministering and offering oftentimes the same sacrifices, which can never take away sins. But this man when he had offered one sacrifice for sins forever, sat down on the right hand of God. For by one offering he had perfected forever them that are sanctified.'"
Heb.x,5-7,10-14.
"Them that are sanctified, Pat, what's that? Isn't it to be sanctified that we go to purgatory?"
"No; 'for this is the covenant that I will make with them after these days, saith the Lord; I will put my laws into their hearts, and in their minds will I write them; and their sins and their iniquities I will remember no more.' Now where remission of these is there is no more offering for sin, - no offering of your own sufferings my Mary, no masses for our mother to pay for. When the blessed Lord was going to be betrayed, before he was taken prisoner, he prayed for all his people, and in his prayer he said not a word of going through purgatory. And what was that? He said, 'Sanctify them by the truth; thy word is truth.' St. Paul said, 'Christ loved the church and gave himself for it, that he might sanctify and cleanse it by the word.' And again, 'How much more shall the blood of Christ, who through the eternal Spirit offered himself without spot to God, purge your conscience from dead works to serve the living God?" And to the Lord's people at Thessalonica he said, 'We are bound to give thanks always to God for you, brethren, beloved of the Lord, because God hath from the beginning chosen you to salvation, through sanctification of the Spirit and belief of the truth.' So, Mary, it's Christ's blood for us, and that's salvation out and out."
"Oh, brother, sure you're sent for a blessing to my dying bed, to tell me these beautiful things, and all so easy and straight, and just as Cathleen used to say. But now what's the things I'm to do, Pat? You said if I'd do one thing."
"Why, then, it's just this: Having, as the precious word says, 'a High Priest over the house of God,' - that is the Lord Jesus, with the one offering of himself once offered - 'let us draw near in a true heart, with a full assurance of faith.' Heb.x,21,22. You must believe these things, and that will make them your own. 'Believe in the Lord Jesus Christ and thou shalt be saved,' now, at once; 'and being justified by faith we have peace with God through our Lord Jesus Christ;' and then you may rejoice in hope as it says, of the glory of God; for 'being justified by his blood, we shall be saved from wrath through him.' Oh, Mary, it's all of a piece; it's all like the word of God, worth loving and preserving forever. Now can you find it in your heart to trust what God says?"
"I'm afraid it's too good to be true."
"It's true, for it's in the Holy Bible, and God has said it; and the reason the priest doesn't believe it is clear, too, for such words go clean to upset his whole patchwork of absolution, masses and purgatory; but, Mary, just leave minding his reason, and turn to the Lord himself, - 'Draw near with a true heart and full assurance of faith;' it's faith you must get, and not masses, Mary. The offering is made, the blood is shed that must wash away all your sins, so that there is nothing to do but believe in Christ alone."
"Faith, faith, what is it?"
It's just believing the Lord, that he says true, and will do as he has promised, before you get the thing promised. Sure, Mary dear, you don't think I'd tell a lie?"
"No, that I do not, the kind brother that you've been to me, it's the soul of truth you always were."
"Then think still better and higher of Christ that died for you; believe what he says at once. And then, Mary dear, if indeed you must leave us, if you must not stay any longer here, you will pass without fear through the shadowy valley, having the staff of truth to lean upon; and your happy spirit, absent from the body, shall be, for he says it, 'present with the Lord.'"
"Oh, Pat, Cathleen might well be happy to learn all this; but you must say it all over and over again when mother is not by, for it's taking the thorns from the dying pillow one by one, and I do think I'll be able to believe it all. But what will the priest say? Perhaps he will curse me for a heretic, Pat;" and she shuddered at the thought.
"Och, but it'll do the most harm to himself then. Never fear. Be true, and hold fast by the Lord Jesus and his own words, and you need not fear what men can do."
"And our poor mother, who loves the church and the Virgin, and so many saints, and believes in them all."
"Ah, we must say something now and then out of the Word, that will catch her ear and win her heart, and above all, pray to God to enlighten her with the Holy Spirit, that she may know her darling is safe in glory when we are left lonely by the grave-side. Sure it's a blessed religion to comfort us all whether living or dying; and I only wish the sweet story was told from Ballycastle to Cape Clear, till every man, woman, and child should know that Jesus died for them, and for his sake God can have mercy on them that believe. Och, wouldn't Ireland be the happy land, then; for I know who would have to emigrate pretty quick, or turn and preach the gospel. It's the gospel we want, and then it's God's Word and not mine that says, Happy is that people whose God is the Lord.'"
- Slightly abridged from the Tract Magazine.
June 18, 1861 UrSe, ARSH 27