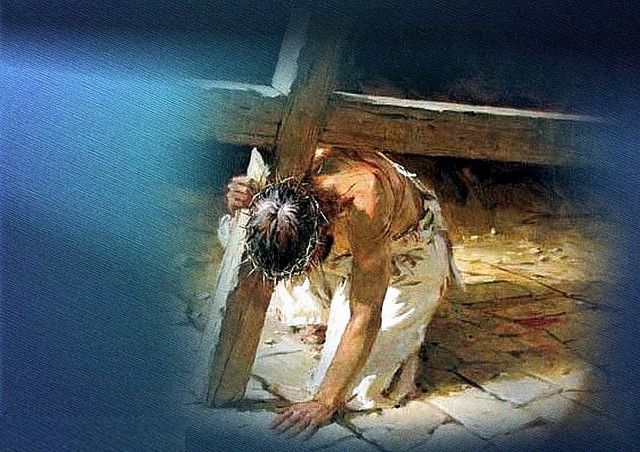 Do You Love Me More Than These?
"But whosoever shall deny me before men, him will I also deny before my Father which is in heaven.
Think not that am come to send peace on earth: I am not come to send peace, but a sword.
For I am come to set a man at variance against his father, and the daughter against her mother,
And the daughter–in-law against her mother–in-law.
And a man's foes shall be they of his own household.
He that loveth father and mother more than me is not worthy of me: and he that loveth son or daughter more than me is not worthy of me.
And he that taketh not his cross, and followeth after me, is not worthy of me.
He that findeth his life shall lose it: and he that loseth his life for my sake shall find it."
Matthew 10:33-40
Who or what do we love the most in this world?
Many have to spend all day just working at a job to make ends meet, so where is our mind going to be at all that time?
When you get home you are too tired to spend time with the Lord!!
Where are the priorities going to be?
If we are ever going to enter God's heavenly home, we have to make some adjustments to our life to come into harmony with God's requirements.
For you can understand that God means every word that He says and we cannot change or think to do something just a little bit different than what His word says. If we do just a little more our way, than we are loving our self, more than we love Jesus. Then that shows we are our own god and have forsaken the way of the Lord.
If we stand up for the truth of the Bible then Jesus will be with us and help us to understand it better and strengthen us for harder situations that surely will come.
If we say we are a Christian we need to know what a Christian is required to do in order to please Jesus and enter His kingdom.
One of the hardest things is when your own children are not obeying the Lord. But we must Love God more than ever and trust them to His promises.
We are not worthy of his promises if we love and please our children more than pleasing our Heavenly Father.
The warning is there that persecutions will come to the faithful children of God, so if they are going to put us to death because we are obeying Jesus than we are sure of eternal life and though we lose our life on this earth a new life is promised to the true and faithful.
Are you willing to be different from the world and those who are not following Christ.
Are you willing to stand firm for the health message and eat only what will please Jesus and give you good health and not eat between meals when very body else is snacking?
Are you willing to study out the dress message and put it into practice in your own life though it may be strange to you and hard at first to be different from your friends, even those who claim to be Christians.
God will bless you for your obedience abundantly! Love is obedience.
Are you willing to take up your cross and follow the lowly Jesus?