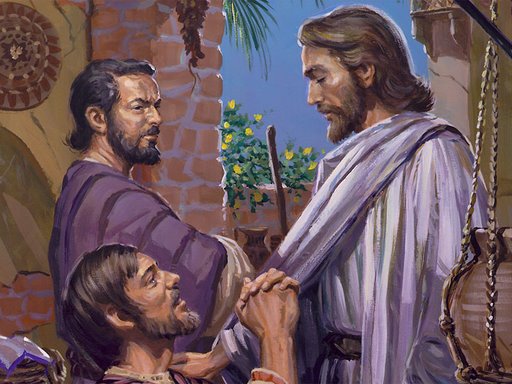 Snares
Snares To Shun
"For all that is in the world, the lust of the flesh, and the lust of the eyes, and the pride of life, is not of the Father, but is of the world.'
1 John 2:16.
Pride and the love of the world are the snares, which are so great a hindrance to spirituality and a growth in grace.
This world is not the Christian's heaven, but merely the workshop of God, where we are to be fitted up to unite with the sinless angels in a holy heaven. We should be constantly training the mind to noble, unselfish thoughts. This education is necessary to so bring into exercise the powers which God has given us that His name shall best be glorified upon the earth. We are accountable for all the noble qualities which God has given us, and to put these faculties to a use He never designed we should is showing base ingratitude to Him. The service of God demands all the powers of our being, and we fail of meeting the design of God unless we bring these powers to a high state of cultivation, and educate the mind to love to contemplate heavenly things, and strengthen and ennoble the energies of the soul by right actions, operating to the glory of God. . . .
Unless the mind is educated to dwell upon religious themes, it will be weak and feeble in this direction. But while dwelling upon worldly enterprises, it will be strong; for in this direction it has been cultivated, and has strengthened with exercise. The reason it is so difficult for men and women to live religious lives is because they do not exercise the mind unto godliness. It is trained to run in an opposite direction. Unless the mind is constantly exercised in obtaining spiritual knowledge and in seeking to understand the mystery of godliness, it is incapable of appreciating eternal things. . . . When the heart is divided, dwelling principally upon things of the world, and but little upon the things of God, there can be no special increase of spiritual strength.
While worldlings are all earnestness and ambitious to secure earthly treasure, God's people are not conformed to the world, but show by their earnest, watching, waiting position that they are transformed; that their home is not in this world, but that they are seeking a better country, even a heavenly.
In Humility
"Be clothed with humility: for God resisteth the proud, and giveth grace to the humble." 1 Peter 5:5.
The confiding love and unselfish devotion manifested in the life and character of John present lessons of untold value to the Christian church. John did not naturally possess the loveliness of character that his later experience revealed. By nature he had serious defects. He was not only proud, self-assertive, and ambitious for honor, but impetuous, and resentful under injury. . . . But beneath all this the divine Teacher discerned the ardent, sincere, loving heart. Jesus rebuked his self-seeking, disappointed his ambitions, tested his faith. But He revealed to him that for which his soul longed--the beauty of holiness, the transforming power of love.
The lessons of Christ, setting forth meekness and humility and love as essential to growth in grace and a fitness for His work, were of the highest value to John. He treasured every lesson, and constantly sought to bring his life into harmony with the divine pattern. John had begun to discern the glory of Christ--not the worldly pomp and power for which he had been taught to hope, but "the glory as of the only begotten of the Father, full of grace and truth" (John 1:14). . . . John desired to become like Jesus, and under the transforming influence of the love of Christ he did become meek and lowly. Self was hid in Jesus.
The Lord Jesus seeks the co-operation of those who will become unobstructed channels for the communication of His grace. The first thing to be learned . . . is the lesson of self-distrust; then they are prepared to have imparted to them the character of Christ. This is not to be gained through education in the most scientific schools. It is the fruit of wisdom that is obtained from the divine Teacher alone. . . .
Men of the highest education in the arts and sciences have learned precious lessons from Christians in humble life who were designated by the world as unlearned. But these obscure disciples had obtained an education in the highest of all schools. They had sat at the feet of Him who spoke as "never man spake" (John 7:46).
In Kindness
"Put on therefore, as the elect of God, holy and beloved, bowels of mercies, kindness, humbleness of mind, meekness, longsuffering."
Colossians 3:12.
Let the law of kindness be upon your lips and the oil of grace in your heart. This will produce wonderful results. You will be tender, sympathetic, courteous. You need all these graces. The Holy Spirit must be received and brought into your character; then it will be as holy fire, giving forth incense which will rise up to God, not from lips that condemn, but as a healer of the souls of men. Your countenance will express the image of the divine. . . . By beholding the character of Christ you will become changed into His likeness. The grace of Christ alone can change your heart and then you will reflect the image of the Lord Jesus. God calls upon us to be like Him--pure, holy, and undefiled. We are to bear the divine image. . . .
The Lord Jesus is our only helper. Through His grace we shall learn to cultivate love, to educate ourselves to speak kindly and tenderly. Through His grace our cold, harsh manners will be transformed. The law of kindness will be upon our lips, and those who are under the precious influences of the Holy Spirit, will not feel that it is an evidence of weakness to weep with those who weep, to rejoice with them that rejoice. We are to cultivate heavenly excellences of character. We are to learn what it means to have good-will toward all men, a sincere desire to be as sunshine and not as shadow in the lives of others.
Seize every opportunity to contribute to the happiness of those around you, sharing with them your affection. Words of kindness, looks of sympathy, expressions of appreciation, would to many a struggling, lonely one be as a cup of cold water to a thirsty soul. . . .
Live in the sunshine of the Saviour's love. Then your influence will bless the world. Let the Spirit of Christ control you. Let the law of kindness be ever on your lips. Forbearance and unselfishness mark the words and actions of those who are born again, to live the new life in Christ."
AG 297-299